dear future self
and here you are living, despite it all - rupi kaur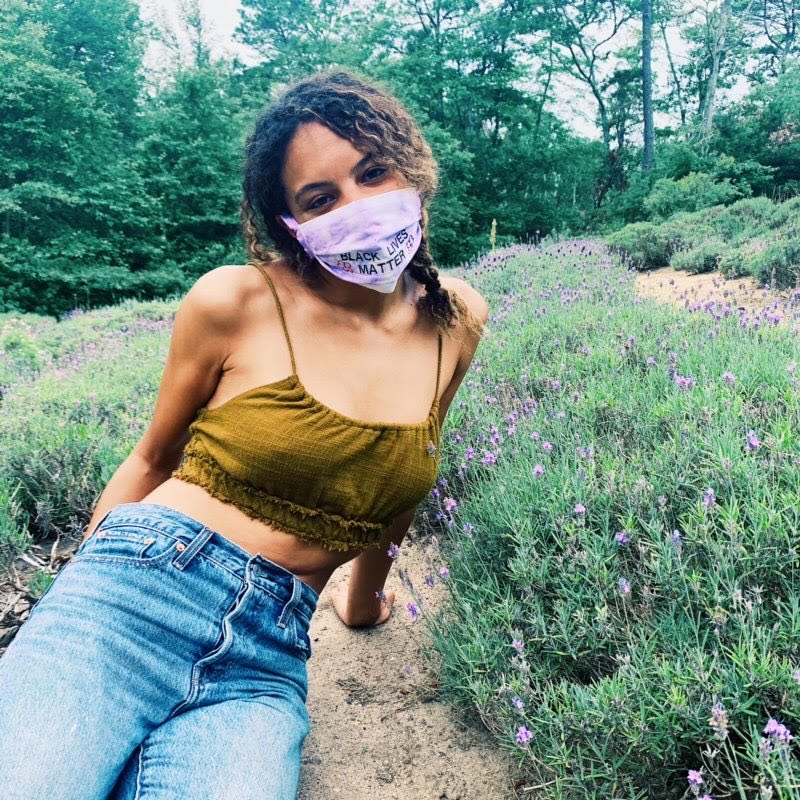 and here I am living, despite it all.
Date? July 15, 2020
Time? 10:28 am 
Current President? ughhh Trumpito the Cheeto
Age? 30 (wait what? looks so weird when I write it!)
Favorite song? Pretty Ugly by Tierra Whack
Currently reading? Big Friendship by Aminatou Sow and Ann Friedman
---
Dear Jesse of the future, 
Wowwwwwwwwwwwwwww. Hi, hello, HEY! Where the hell do we even begin? Welp…. For starters… I'm (we're? you're?) writing this from the basement of the Cape house. Hopefully whenever you read this, this house will still serve as a haven for you. But if Trump gets re-elected you guys will likely have to sell this house to pay for the one-way trip to Mars you'll be on the wait list for.
How are you? You know I'm just writing that to be polite… back to moiiii.
The Cape house gahhh. An exhale. A refuge for white "liberals………." on the North east. You know what, though? Real talk: the Cape has been so good to you. You have slept like a baby here. Eaten delicious meals here. Laughed your face off here. Sipped coffee without having an anxiety attack here. Cried a little every other day, here.
This house has weathered so many seasons with you. You took off the training wheels on your first big girl bike at the Cape Cod Tech playground here. You learned how to put in a tampon here — mom coaching you like she was the Phil Jackson of periods ("FOLLOW THE TRIANGLE!") Piling 5, 10, 15 and some friends into the house at a time. Spilling out onto the back deck, passing poorly made apple pipes and gnawing on twizzlers. You spent the night here before you transferred to Wesleyan -- too giddy and hyped off dunkin iced coffee to sleep. Your first romantic weekend with Sam -- Valentines day, 2011, was here, where you somehow felt like an adult, teenager and child at exactly the same time. You decided to apply to graduate school here — sitting on the porch for hours with Dad, making a game plan. You came up here after you knew with your whole body you had failed Comps, the first time around. You were deflated. You watched "Father of the Bride" with both pairs of soon-to-be in-laws here — t minus one month before show time. You returned. And now, you're back here a year later, about to embark on your doctoral internship -- the last hurdle between you and your graduate degree.
Today marks a year since you took Comps for the second time. You refused to believe anyone at the time who said that one day you would look back at that experience and laugh. But here you are, eating cereal in your underwear, chuckling. I know you get it— sorry, inside joke — between us.
We are all being tested right now. And the first feeling that I can name in this moment is…. embarrassment. I know, it sounds inappropriate to feel embarrassed by a virus, but that's the feeling. My fear is being channeled through humiliation. This virus is shameful. It's shameful for our country, and for each of us affected by it. Our racism is shameful. The state of the world, of humanity, it's all so mortifying. Some of us cover our faces to contain the shame, others spit their shame onto complete strangers. I know. It makes zero sense. This is such a mind fuck, Jesse of the future. 
Black Lives Matter as a hashtag (are those still a thing? #hopenot) is having a moment. But it all feels so fleeting. I want so badly to hold onto hope -- to trust that real change, real movement is possible. I want to believe that we all have access to our hearts if we just dig deep enough. But I don't feel secure in any of it. I have an anxious attachment style to Black Lives Matter as a movement. Any sign that people are forgetting, moving away from it, and I completely panic. I know better than to judge someone by an instagram post, but it's what we're working with these days. I hope it doesn't stay this way - this fleeting feeling. I am so scared of going back to begging people to care about Black lives. Of manipulating people into caring about Black lives. Of reminding people to care about Black lives. Of reminding myself to care about Black lives. To care about my own life.
Jesse of the future - I need us to practice more self-care.
I've been feeling a lot of internal pressure. It's bubbling within me. There is this fear that if I don't step up, no one else will. That sounds sooooo annoying WOW. But it's always been that way for me. I know it's partly a control thing -- I'll just plan the thing, do the thing, say the thing, because then I get to be the leader and the thing happens and everyone's happy. I think?
I'm impatient because I haven't experienced patience as a virtue. When there are less slices of pie than people and too few people are willing to share theirs with others, what other choice is there but to pounce if an opportunity presents itself? I want a piece of that pie! I don't think this is the way truly mindful people look at things. I wish I could connect deeper with what I'm missing here.  
Jesse of the future, a part of you is writing this for the audience reaction. Are you still a people person/pleaser? If the answer is yes, sorry!
But there's more to it. There's more to you. More to me. I crave connection -- and this is one way we've learned how to connect. This might not be the link for everyone, but it helps me feel less alone. If one person resonates with my words, even if they're not all the way there, I know I am doing something right. I'm really trying to be more aligned — to have my external world match up with my internal. It's so challenging!
Okay wait… I want to come back to my feelings on patience. I do think sometimes being patient does actually work. But it's not being stagnant. It's patience through movement. It's active patience. Active listening, active learning, active being. I just got up and stretched, literally for one minute, and came back to this, and I already feel a little better. The movement really does help. Something just loosened slightly within me.
Jesse of the future -- you are perfectly imperfect, just as you are. Stop rolling your eyes. I'm not just saying this to make you feel better. Right now, in this moment, I am re-committing to being my authentic self. I'm going to return here, again and again. You better be living your truth.
I love you,
Jesse of the present&past
---
Things that inspiring me this week that hopefully inspire you, whenever you land/return here:
"… So this is the first lesson today on supporting black businesses. Amplify our voice. Authentically think it matters to support and write about the work of Black and brown people doing amazing services and making incredible products. We did not get here alone, and are forever grateful to the Black people fighting behind corporate doors making sure we are seen."
Learning the word FOPO (noun) Fear of other People's Opinions. FOPO refers to: stressing over how others perceive you, and letting that get in the way of your goals, potential, and happiness. 
The concept of holding space for hard conversations with love
The first three episodes of I May Destroy You 
The idea if you don't feel it, you can't heal it 

This original quote, spoken by my friend-brother José : 

"Dennis Rodman walked so Bad Bunny could fly."